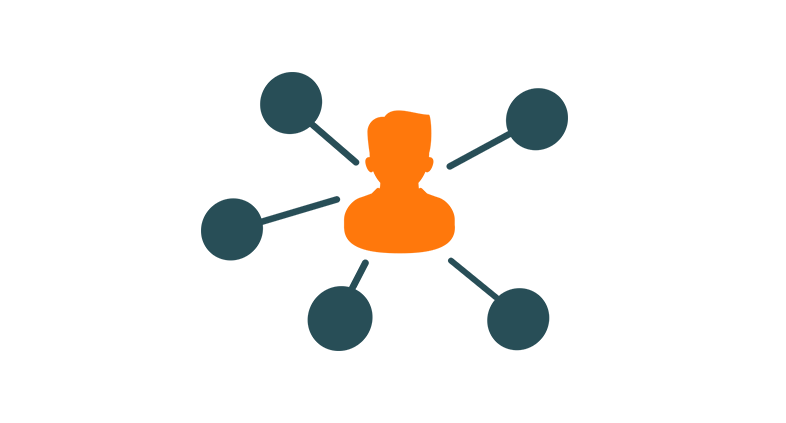 Is a powerful and affordable tool for identity management and personalization.
CM as a hub for identity management
CM can assign contacts multiple identities that allow CM to function as an identity hub providing role and user provisioning for other systems such as Microsoft Active Directory.
Built-in validation capabilities ensure that the user has the data quality required by receiving system. CM also includes features for automatically generating identities and passwords as well as providing self-administration features.
CM as an integration point
CM provides a web-based programming interface (RESTful API) that opens for other systems:
to retrieve information e.g. for publishing organizational structure and contact information on the company's intranet and external websites.

to publish and control data to CMS systems (Content Management Systems) such as SiteVision, EpiServer etc.

to update information in CM e.g. organizational structure and contact information.
CM tailored to each customer
A user-friendly web interface makes administration efficient and easy. Roles and authorization controls which parts the user sees and can administer. Fields, views and searches for contacts and organizations are adapted to the needs of the business.
Options
The following options connected to contacts and organizations are ready and can be customized:
assets e.g. computers including operating system versions and control of the updates

document management

message management

If a function is missing, we are happy to tailor it. 
References
Kunskapsskolan, TFF, Svensk Försäkring, FAO, Larmtjänst, Min Pension, Sydnärkes IT (Lekeberg, Hallsberg, Askersund och Laxå).
Together with Contact Sync and Contact Identity, Contact Manager forms an efficient whole for secure login and synchronization solutions in the cloud or locally.
Read more about our other tools!
Do you want to lift your IT business to the cloud?