Vemendo
lifts your business in the cloud

Vemendo's knowledge about the cloud, smart tools and extensive experience from systems integration and identity management has successfully helped many companies and organizations to a  secure and efficient solution in the cloud.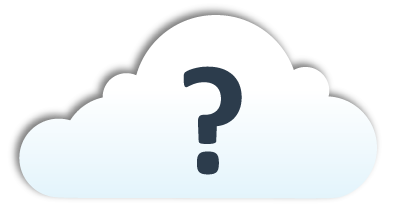 Are

you thinking of opportunities in the cloud?

The business drivers to start using the cloud are many. Business needs of global digital solutions, mobile access and IT solutions enabling collaboration with business partners and customers put high demands on corporate IT to deliver.
The need for a flexible IT infrastructure that can quickly adapt to support new processes is becoming increasingly important and management sees the cloud as the enabler.

Drivers for moving to the cloud:
Globalization - Data needs to come closer to the users
Time to market - Digital collaboration with customers and business partners.
Difficulties to find and employ IT staff.
Mobility - Access to IT systems anywhere at any time.
Always lagging behind with software updates.
IT systems needs to be available 24/7/365.
Elasticity - Demand-driven capacity in IT environments.
Disaster recovery / Redundancy - The need for geographically separated data centers.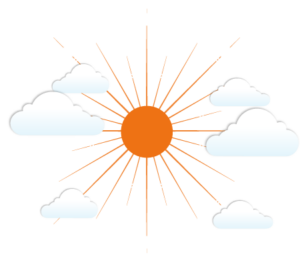 Or are you already in the cloud?

You have already moved all or parts of the IT environment  and business applications to the cloud and has achieved many advantages but also experience challenges.
Some common examples are that users have to handle multiple logins and passwords to different cloud services, data is duplicated and not in sync when maintaining the same information in different cloud services and the business lacks control of whom has access to the cloud services.
Taking the next step requires:
A strategic advisor and technical partner who helps to find the optimal architecture and solutions in the cloud.
Introducing federated logins to achieve  single sign-on avoiding unnecessary hasslel for the end users.

Automatic synchronization of information between cloud services and local IT systems such as Microsoft Active Directory.

Access control by assigning roles in one place.
This leads us to focusing on delivering solutions and services that simplify and securely enable our customers to lift their businesses in the cloud.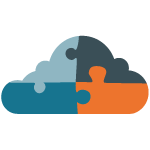 The cloud as a platform
Vemendo delivers tools, solutions and expert competence on leading cloud platforms such as Amazon Web Services, Microsoft Azure, and Google.
Cloud services are increasingly demanded as an alternative to the traditional software license model where the customer buys software installed in the local IT environment.
The benefits are many e.g. fast and easy to get started because of direct access to the services over the Internet and the possibility to scale up or down the capacity if the needs increase or decrease.
Development in the cloud
Vemendo works with the latest technology to develop and integrate customized solutions in the cloud.
With so-called mashup technology, information and functionality from several independent sources can be integrated into a single web interface. For example, information from Google or Office 365 can be presented on an intranet page where users experience the information as part of the intranet.
The key to ensuring transparency for end users is identity federation and single sign-on.
Identity management in the cloud
In the area of identity management, Vemendo can offer solutions that help the customer to efficiently and securely use applications in the cloud. Our consultants have expertise in technology and federation standards such as SAML 2.0, WS federation, OAUTH2.0, and OpenID Connect. Among the products we work with are Microsoft ADFS and AWS Cognito.
With our cloud service Contact Federation, we can also provide identity federation as a service where we provide the solution as a function in the cloud instead of the customer having to think about the operation and maintenance.
Vemendo helps Scania into the cloud!
Scania is a global company with sales and services in over 100 countries with production units in Europe, South America, and Asia. By offering a modern intranet that reaches all employees, but also distributors and retailers, Scania enables collaboration and knowledge sharing throughout the business.
Scanias challenge
The more than 50 000 users are geographically dispersed throughout different parts of the world, which means great challenges in getting a good performance and user experience no matter where they are.
The solution
The user experience is enhanced by moving the intranet to the cloud using Amazon Web Services with data centers in Europe, Asia, and America. Vemendo assisted Scania as a consultant with expertise on Amazon Web Services, identity federation, and the intranet platform SiteVision.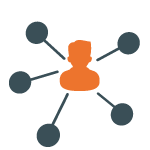 Contact Manager
Efficiently manages all of the organization's contacts and relationships, such as employees, customers and partners.
Contact Manager (CM) is developed for the special needs of an organization with many contacts and relationships and where traditional CRM systems focused on the sales process in a marketing and sales organization does not fit.
A user-friendly web interface makes administration effective and simple. Roles control which contacts and organizations the users can view and administrate.
Fields, views and searches for contacts and organizations are tailored of the needs of the business.
CM as a hub for identity management
CM can assign contacts multiple identities that allow CM to function as an identity hub providing role and user provisioning for other systems such as Microsoft Active Directory.
Built-in validation capabilities ensure that the user has the data quality required by receiving system. CM also includes features for automatically generating identities and passwords as well as providing self-administration features.
CM as an integration point
CM provides a web-based programming interface (RESTful API) that opens up for other systems to retrieve information e.g for publishing of organizational structure and contact information on the company's intranet and external web bars. The programming interface also allows other systems to update information in CM.
Vemendo manages the Traffic Insurance Association's contacts and relationships!
The Traffic Insurance Association (TFF) has a central role in the Swedish road insurance system. As a cooperative body for road insurance companies in Sweden, TFF manages contacts and claims with insurance companies worldwide.
TFF's challenge
TFF needed a system that could keep track of and manage contacts and relationships with insurance companies worldwide. Important was also traceability where many cases require the administrator to follow up on matters and agreements far back in time. The contact information needed to be able for use both by internal staff on TFF but also published on an external website.
The solution
With the help of Vemendo's solution Contact Manager (CM), TFF's challenge was solved immediately. With CM, TFF has now a simple and customized tool where the officers can manage and search for contact information. The document module in CM makes it possible for TFF to connect contracts to contacts and organizations. In CM, the officers may later go back in time to see which information that was accurate when an accident happened. TFF also publishes contact information on its external web, which is always up-to-date from CM's programming interface (RESTful API).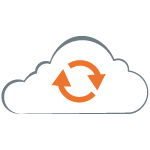 Contact Sync
A data synchronization tool that makes it fast, easy and safe to integrate information with and between applications in the cloud.
Contact Sync (CS) can be used with Contact Manager (CM) to synchronize contact information between CM and other systems, for example, Google, Office365, Amazon Web Services and Microsoft Active Directory (AD). There is also complete integrations with Swedish suppliers and services such as SiteVision Cloud and Skola 24.
CS may also be used completely independent of CM and synchronize contact information between different sources and goals such as between Microsoft AD and SiteVision Cloud.
With help of a plugin-oriented architecture, CS can be expanded rapidly with newly customer adapted integrations.
With CS, synchronization is available immediately when the source changes or to be scheduled at selected times.
CS is purchased as a subscription that includes usage rights, new versions and access to support.
Vemendo fills the students' calendars in the cloud!
Kunskapsskolan Sweden's 12 000 students use Google's mail and calendar daily to communicate and plan in their everyday lives. With Google Cloud Service, the software is always available, secure and up to date with the latest from Google.
Kunskapsskolans challenge
A challenge for Kunskapsskolan to move to the cloud was to keep all students calenders up to date with their individual schedules.
The solution
With help of Vemendo's solution Contact Sync, the challenge of Kunskapsskolan was solved immediately, and now the students' individual schedules are synced between Skola 24 and Google's Cloud.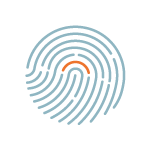 Contact Identity
A packed cloud service for companies and organizations with the need to federate identities with other organizations and offer single sign-on to their users.
Contact Identity is a cloud service for managing federated login between applications and one or more identity publishers. The solution supports modern federation standards such as SAML 2.0, WS federation and OAUTH 2.0.
The service is based on Microsoft Active Directory Federation Services (ADFS) and an underlying infrastructure from Amazon Web Services (AWS) with data centers within the EU. The infrastructure is completely redundant because of the solutions spreading over several independent data centers.
With the help of Contact Identity, the customer gets:
Simplicity for end users through single sign-on to all cloud services without hassle with additional logins.
Quick and standard integration when adding new applications and groups of users.
Ability to manage login from many different identity publishers to an application.
Access to Vemendo's integration team with a combined expertise on federation standards and integration with different IT environments
Vemendo enables single sign-on to Pythagoras cloud services!
Pythagoras delivers leading applications and services for managing strategic information in Property, Real Estate and Facilities Management. By providing cloud services, Pythagoras customers always have access to the latest features of the software.
Pythagoras challenge
One of the challenges for Pythagoras to offer cloud services was to create an effective user management and single sign-on for end users.
The solution
With the help of Vemendo's service Contact Identity solution, Pythagoras challenge was solved directly, and now Pythagoras existing and new customers are offered single sign-on and efficient user management through identity federation.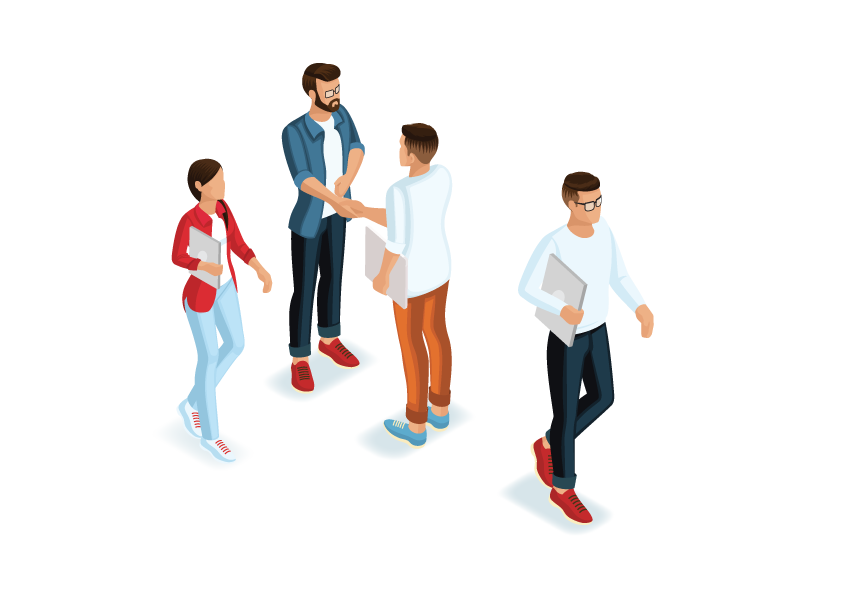 We want to grow!
Vemendo has a very successful 2018 and the trend continues. We see an increasing demand for our solutions and services and we are looking for several new employees to our Stockholm office.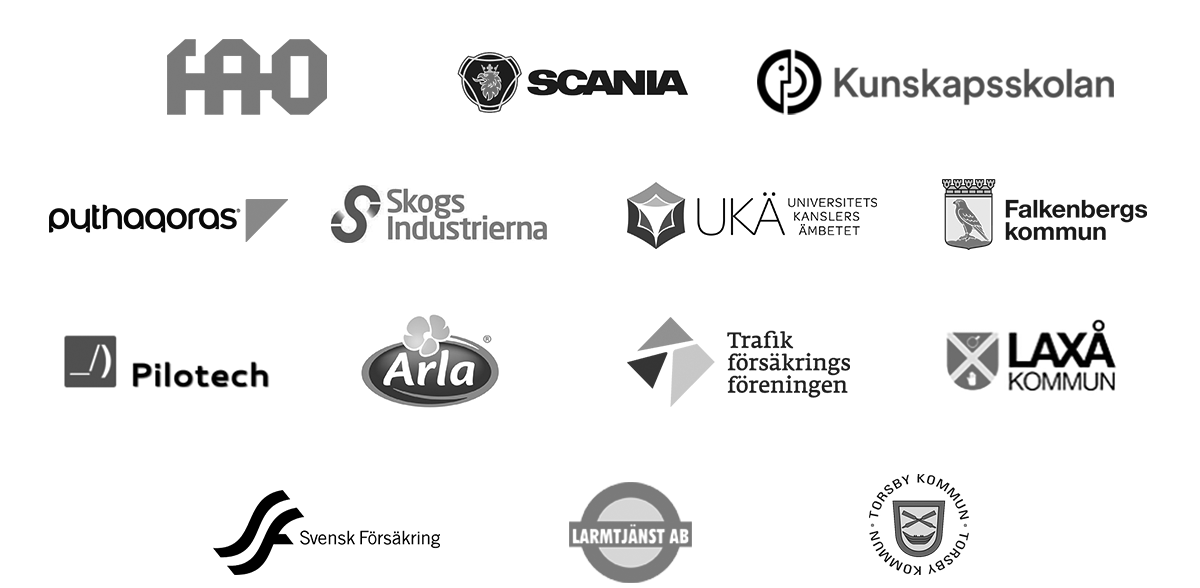 Do you want to boost your business in the cloud?
About us
Vemendo's knowledge about the cloud, smart tools and extensive experience from systems integration and identity management has helped many companies and organizations to ensure a secure and efficient solution in the cloud. Vemendo is solutions architects with expertise in web application development, systems integration and security. Since 1997, we deliver and manage business-critical IT systems to international companies and organizations.
The success of our smart tools, our knowledge about cloud, our solutions for cloud integration and identity management have given us many new customers in a large selection of industries, both in private and public sectors.
We believe in long-term partnership with our customers, partners, and suppliers. We always work close to the customers to better understand their needs. Our tight organization allows us to be flexible and cost effective.

Contact us
info@vemendo.se
08 - 34 77 19
Support
support@vemendo.se